We are the North Okanagan's destination for advanced medical laser treatments, aesthetic services, Botox, and more! We're committed to educating you on the best skin care and treatments, so you feel informed and understand the recommended options best suited for you.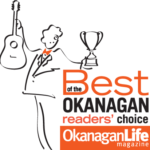 Thank you for voting us among the Best of the Okanagan in 2012 through 2019! We are so grateful for our clients and look forward to continuing to provide you with excellent skin care service for years to come!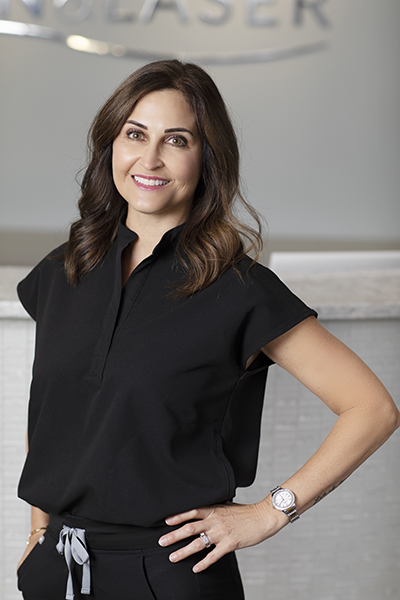 Lori Anderson
Owner and Founder
Medical Esthetician & Permanent Makeup Artist
Lori is the proud owner of North Okanagan Skin & Laser and has been for over 14 years. She received her diploma in Medical Esthetics in 2006 and found her passion for skin care while working for a Dermatologist as a Skin and Laser Specialist. She gained invaluable experience and knowledge while assisting the doctor during medical procedures and working as a Laser Technician under his direction and training.
Lori is trained in the Pastiche Method of Advanced Skin Analysis, Micro-Needling, Advanced Aesthetic Laser treatments, CoolSculpting and is also a highly skilled Permanent Makeup Artist with clients from all over BC and Alberta. She has performed over 2500 Permanent Makeup procedures and her experience in the industry has gained her a loyal clientele who trust her ability and refer their family and friends. Her vast knowledge and years of experience in clinical skin care sets her apart from others in the industry, Her passion for helping people look good and feel great shows as she delivers treatments of the highest quality in a professional, caring manner. Lori thrives on continually educating herself in this exciting and ever growing industry and is dedicated to providing excellent results by offering individualized care to each client.
---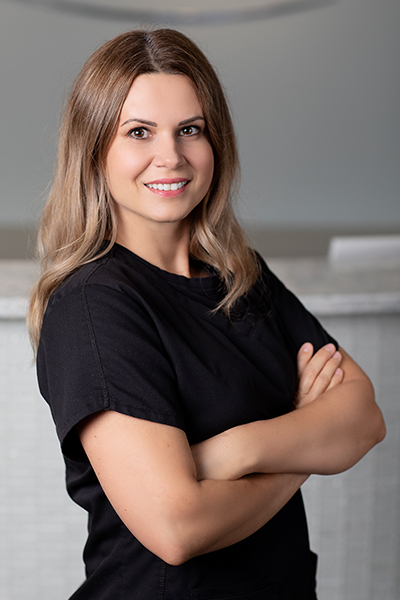 Magdalena
Medical Aesthetician & Permanent Makeup Artist
Magdalena comes to us with over 20 years experience in the beauty industry. She is certified in Laser Hair Removal, Skin Rejuvenation, Permanent Makeup and Micro-Needling. She offers a wide variety of services for her clients and her attention to detail ensures they each receive the best experience and results. Magda has a passion for improving skin health and appearance and does so by educating her clients with prevention techniques and maintenance for radiant skin. She looks forward to ongoing training and seminars to further her knowledge with the latest advances in skin care.
Magda loves nature hikes and walks with her family, gardening and gathering around a bonfire with friends.
---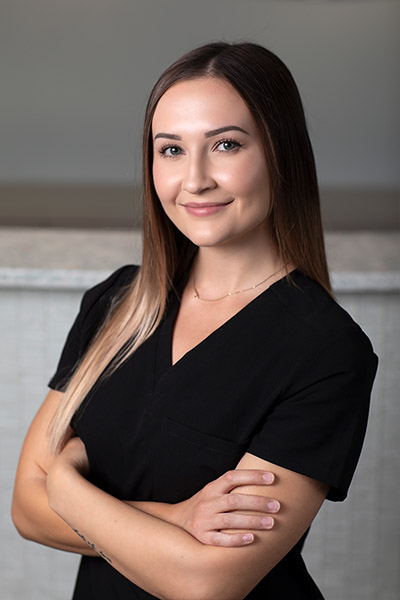 Jenna, LPN
Medical Aesthetician & Permanent Makeup Artist
Jenna joined our team at North Okanagan Skin & Laser in 2016. She is a Licensed Practical Nurse and Nurse Injector, and holds many certifications in Medical Aesthetics; Laser Technician, Permanent Makeup Artist, Hydrafacialist, Micro-Needling and Lash Technician. Jenna is quickly becoming a well recognized in the industry as her clients recommend her to their family and friends once experiencing Jenna's skills firsthand.
She has always had a love for aesthetics and has a keen eye for detail which ensures all her services are done to the highest standards. Jenna enjoys seeing clients happy and gaining confidence because of the results they see. She enjoys learning about new up and coming treatments and skin care products offered at North Okanagan Skin & Laser and will be adding more to her line up of services in the very near future.
When she is not at the medi-spa or working in the Surgical ward at the Vernon Hospital, you can find her in the gym or at a Barre class where she keeps fit and continues her techniques from years of competitive dance and ballet.
---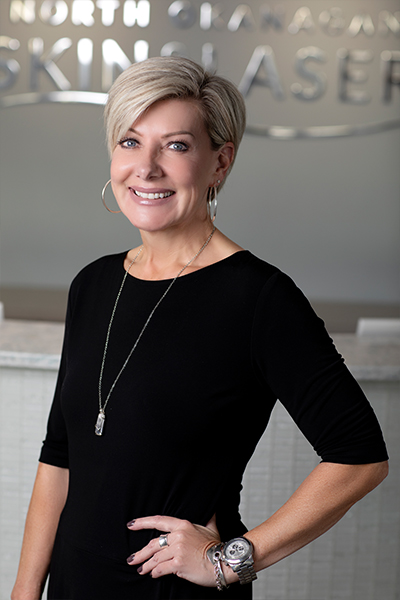 Ingrid
Client Care Co-Ordinator
Ingrid is our gem of a receptionist and will most likely be your first point of contact with our clinic. She has worked in the cosmetic industry for over 20 years, with a majority of time spent with L'Oreal Canada.
She is very knowledgeable about all of our services offered at North Okanagan Skin & Laser and is of the utmost help when you may be unsure of what treatment to book. Ingrid will ensure you are comfortable, confident and prepared for your service.
Ingrid says she is proud to be a part of an amazing, talented team and loves being in an environment that makes women feel good about themselves.
Ingrid's wit and charm make her a joy to be around and we, at North Okanagan Skin & Laser, thank her for keeping us organized ensuring our clinic is flowing smoothly throughout each day.
---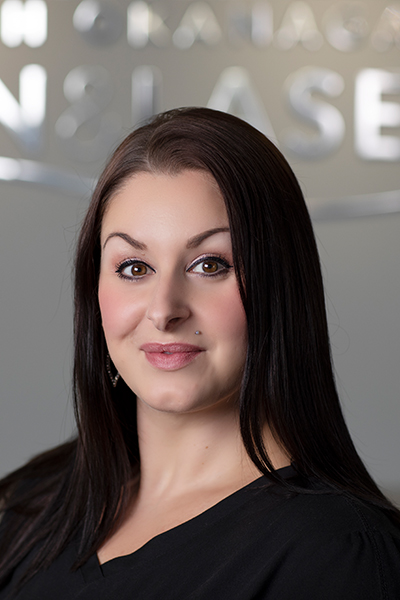 Ashley
Medical Aesthetician & CoolSculpting® Technician
Ashley received her Certified Aesthetician designation in 2007. With over 13 years experience, she has embraced many roles in the beauty industry: She has owned her own day spa, managed a medi-spa and played a large role in the start up of a resort spa. She brings an incredible amount of experience and knowledge to NOSL.
In the clinic, you'll find her providing CoolSculpting® treatments along with many of our other treatments. She loves the close connections she makes with her clients.
Ashely is a super mom to 3 boys and brings her warm and sunny disposition with her wherever she goes. She is a wonderful part of our NOSL family.
---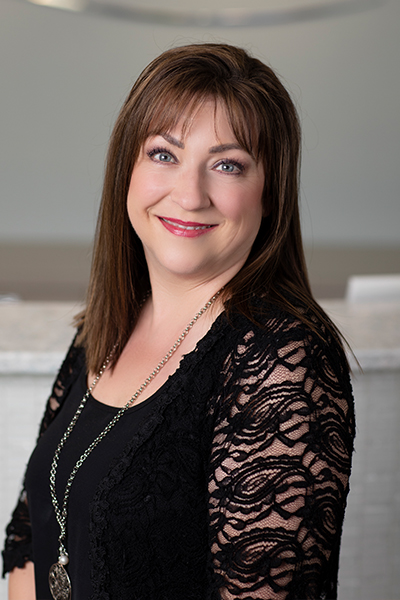 Michele
Client Care Co-Ordinator & CoolSculpting® Technician
If you've been looking for Michele, you've found her.
After working for 31 years with Shoppers Drug Mart, Michele has made a fabulous career change and joined our team at NOSL.
Michele's passion for skin care, her product knowledge, and her amazing customer service garnered her two very prestigious COSA (Cosmetics Outstanding Service Awards). This award recognizes the dedicated work of industry professionals in Canada, and Michele is one of only two people to win this award twice!
Michele has earned her CoolSculpting Certification since joining our team and has taken on the role of CoolSculpting Team Lead. She is very passionate about helping others feel great about themselves and loves working closely with all her clients. Come in and meet Michele, and let her help you will all of your body contouring, skin care and makeup needs. 
---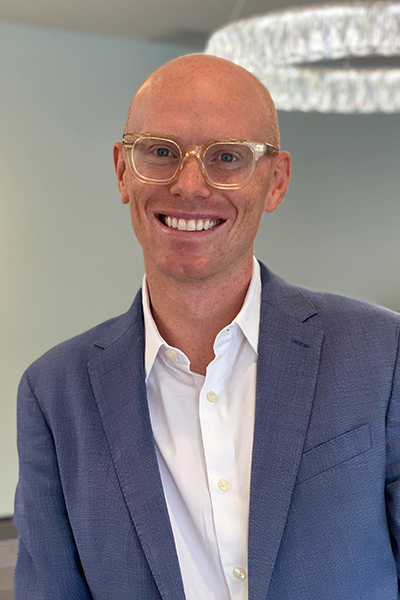 Dr. Andrew Dargie, BSc, MD
Medical Director & Injector
Dr. Dargie is our Medical Director at North Okanagan Skin & Laser. He is originally from Calgary, Alberta and attended Stanford University in California where he earned a Bachelor of Science in biological sciences and was an All-American track and field athlete. He obtained his Medical Degree from the University of Calgary and went on to Vascular Surgery residency, but ultimately decided to transfer to pursue and obtain his CCFP designation. 
Dr. Dargie practices advanced medical aesthetics. He also works as an Emergency Room Physician and is the Department Head of Emergency Medicine in South Okanagan General Hospital. Dr. Dargie is the founder and lead educator for "the botox course". Dr Dargie has a passion for teaching and is part of a team dedicated to training highly skilled injectors and offering the highest standard of neuromodulator education.
---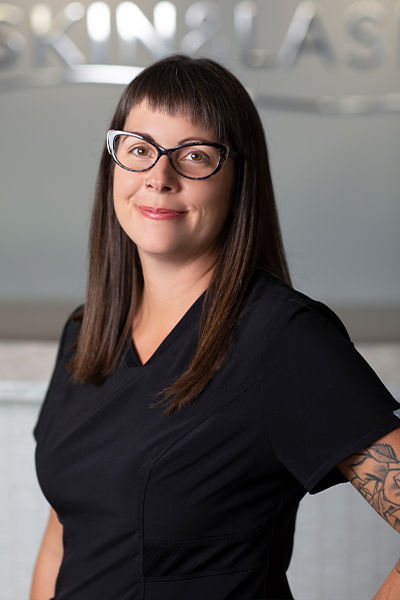 Kelly
Certified Laser Technician & CoolSculpting® Technician
Kelly joins us from Chilliwack, BC where she began her career in the Aesthetics Industry in 2012 as a Certified Electrologist. She operated her own studio specializing in this form of permanent hair removal then became a Certified Laser Technician in 2017 in order to provide her clients with the latest in advanced technology.
Kelly holds certifications in Laser Hair Removal, IPL, CoolSculpting and Tattoo Removal and has treated many, many clients with the removal of unwanted hair. She is a true professional in this area and is a wonderful addition to Team NOSL.
Kelly's great passions are her 2 beautiful teenage daughters, exploring the Okanagan and swimming. Kelly is a true lover of the lake and is typically the first one to dive in.
---