There are few better experiences for your sense of touch than the feeling of smooth skin. Most people tend to agree with this. After all, shaving, waxing and laser hair removal are all popular activities that most people practice. At least to some extent anyway.
But not everyone removes their hair purely for the feeling of smooth skin. Sometimes ingrown hair, stubble, genetics and aesthetics can influence a person's decision. These grooming activities can consume a large amount of our time and money. But what if you could have the wonderful feeling of silky-smooth skin all over your body with long-lasting results?
That is precisely our aim with laser hair removal. The treatment is effective, comfortable and convenient, and we offer services for both men and women. Typically, we offer services for key areas of the body, but full body hair removal is possible. The cost, however, will depend on a few different factors.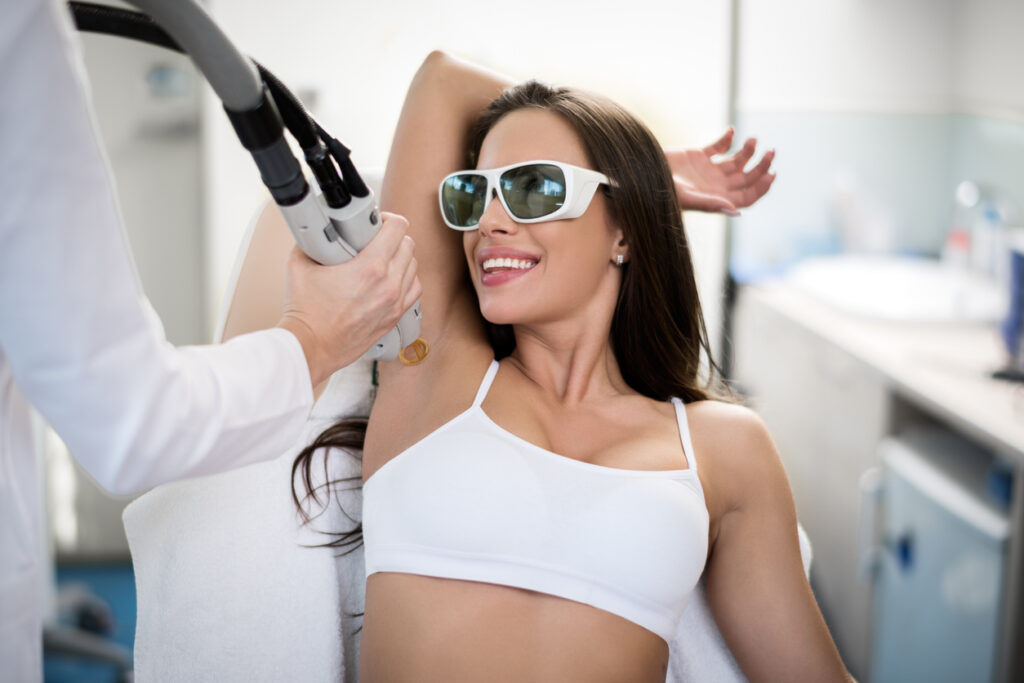 What Influences the Cost of Full Body Hair Removal
The medical laser
Not every laser hair removal is the same. This is not only true of the clients in the procedure but also the equipment in use as well. A more powerful laser will be faster at removing the hair and, therefore, will require fewer sessions. At North Okanagan Skin & Laser, we use Cynosure's Elite+ laser, which is considered the gold standard for the industry. You can learn more about it here.
The colour of the hair
The colour of your hair will also influence the cost. Laser hair removal works by targeting the melanin (pigment) in your hair follicles, destroying them through a process called selective photothermolysis. Light-coloured and blonde hairs can be difficult to target because of the lack of melanin. With a dual-wavelength laser, however, the process is much more effective.
The number of sessions
The variable that will influence the price the most is the number of sessions. Hormones and genetics play a big part, as well as having the right laser and technician during the procedure. We typically recommend at least 6-8 sessions for full results.
The Cost of Full Body Hair Removal
When you consider all of these different factors, the cost of full body hair removal is typically between $2,500 and $4,000. Still, it is important to work with your Vernon medi spa to determine the exact price. 
As your inspiring medi spa in Vernon, we can offer a full range of skin and laser services for women and men. We have built a reliable reputation thanks to our quality of service, educational approach, and competitive prices. Our highly-trained and experienced team will educate our clients about their treatments and ensure they are safe and comfortable during procedures. We offer a wealth of services, including Coolsculpting, laser hair removal, permanent makeup, HydraFacial, botox and microneedling. Experience premium services at medi spa in Vernon by contacting us today!