For those unfamiliar with the term, "medi spa in Vernon" might sound a bit strange. However, there is no reason to be unsure about this business as they provide high-quality services for a diverse clientele. Below, we will answer questions about this business, such as:
What is a medical spa?
What services are offered by a medical spa?
What is the difference between medical spas and day spas?
Who should try medical spas?
And much more!
What is a Medi Spa?
A medical spa offers a range of services overseen by a physician. Typically, this role is filled by a plastic surgeon or a dermatologist. Rather than an experience-based service like traditional spas, medi spas in Veron focus on positive results.
They can vary greatly in appearance. Some emulate the "spa" namesake by offering a soothing and peaceful environment. Others are decidedly more clinical in their operation. They provide a legitimate storefront and ensure patients understand the medical and scientific knowledge that informs their diverse set of services.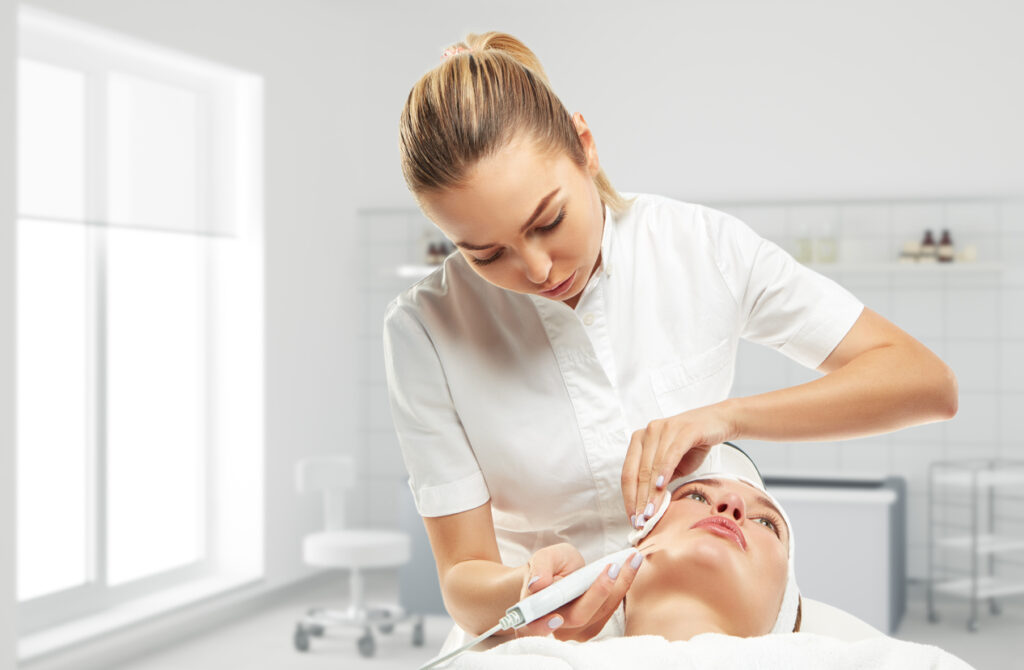 What services are offered by a medical spa?
There are many services offered by medical spas. Most focus on healthier, clearer skin, reducing the appearance of wrinkles or improving the look of stubborn fat around the midsection or other areas of the body.
Here is a list of the services you can expect to find at a medi spa. It includes:
CoolSculpting
Botox
Injectables
Laser treatments
Permanent makeup
HydraFacial
Facials
Esthetics
Laser hair removal
Skin resurfacing
Micro-needling
Venus Legacy
Visia Complexion Analysis
Microdermabrasion
Pedicures & manicures
Tinting
Waxing
What is the difference between medical spas and day spas?
Day spas provide a relaxing and soothing experience. They may employ professionals like registered massage therapists, naturopaths or other experienced staff.
Conversely, medi spas are overseen by a clinician or medical doctor. Medi spas may offer additional services that require specialized training or a medical background.
Who Should Try Medical Spas?
Medi spas are a great choice for anyone looking to improve their looks using professional and medically-approved techniques. They are also a great choice for those wanting to relax, get together with close friends and enjoy a spa date. Finally, medi spas are also helpful for those with pre-existing conditions that are looking for effective and long-lasting treatments.
To see if our services are right for you, contact us today!
As your inspiring medi spa in Vernon, we can offer a full range of skin and laser services for women and men. We have built a reliable reputation thanks to our quality of service, educational approach, and competitive prices. Our highly-trained and experienced team will educate our clients about their treatments and ensure they are safe and comfortable during procedures. We offer a wealth of services, including Coolsculpting, laser hair removal, permanent makeup, HydraFacial, botox and microneedling. Experience premium services at medi spa in Vernon by contacting us today!